Main content starts here, tab to start navigating
FIORENTINI RESTAURANT
Authentic Italian Farm to Table
The Italian word for 'citizens of Florence,' Fiorentini's cookery and venue conjure up a contemporary eatery in the heart of Rutherford. Chef Antonio's menu concentrates on using premium seasonal quality vegetables, sustainable seafood, and the freshest herbs, fitting flawlessly into the modern, light-filled interiors. The elegant yet approachable cuisine, atmosphere, and service deliver a holistic hospitality experience for our diners. We endeavor to concoct authentic food that's offered in a refined, well-thought-out way because we want you to participate in a full culinary experience.
The atmosphere takes you on a journey to tranquil, lush greenery, with wood adorning the floors and ceilings that perfectly harmonize with the organic, seasonal ingredients on its menu. The restaurant boasts a sizable open kitchen with an island, allowing you to see all our dedicated chefs preparing and cooking your food using the freshest ingredients.
Our Team
Husband-and-wife-duo Antonio, and Brenda, are the founders of Fiorentini. Antonio, owner and head chef was born and raised in Florence, where he attended the International Culinary School. Antonio moved to New York in 2012, where he worked at a range of restaurants, including the emblematic Le Cirque, Sea Grill at Rockefeller Center, and his latest role as executive chef at Metropolitan Opera. Fluent in five languages, Antonio also worked in the Caribbean, France, and, of course, Italy – where he had a cooking segment on a TV show.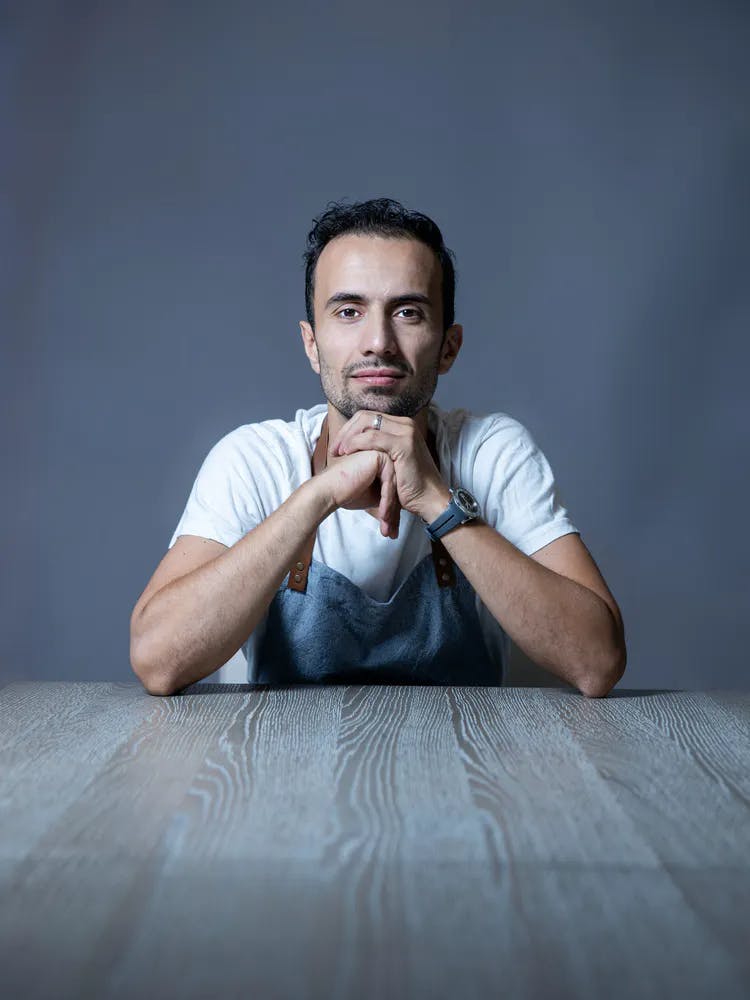 Fiorentini's co-founder, Brenda, grew up in Florence, where she completed her schooling. She moved to New Jersey in 2005, she's also had a robust career in the event industry, designing and producing high-end events for over 12 years and this experience has been instrumental in the launch of Fiorentini.
Even though the couple lived in Florence only a few miles apart, they never met each other! Brenda and Antonio finally met in New York City in 2017, but both grew up in Florence, so they're 'Fiorentini.'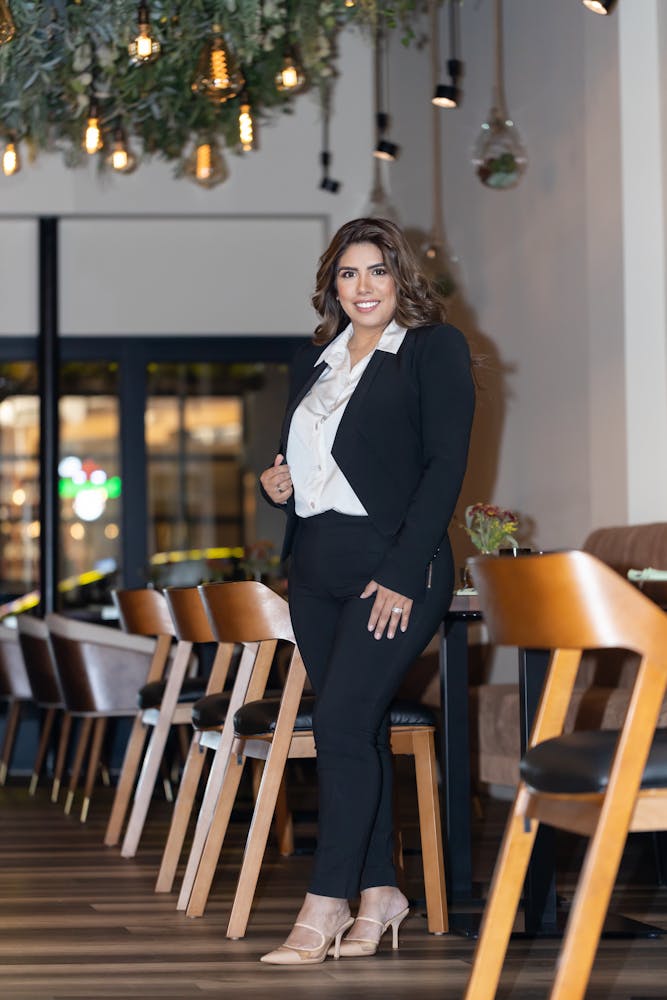 Not long after Fiorentini was produced, Chef de Cuisine Kevin Conover was requested to be a part of the team. Born and raised in New Jersey, Kevin found his love for cooking. After graduating from the Culinary Institute of America, Kevin learned techniques and skills but always had a passion for cooking. His internship in New York City opened a door to a melting pot of cuisines. He worked at Rock Center Cafe and the Sea Grill, where he met Chef Antonio, and they instantly meshed. He has so much pride and gratitude for his position in this fast-paced industry and is honored to be the CDC of Fiorentini. Kevin looks forward to continuing his journey in the industry of being a successful restauranteur.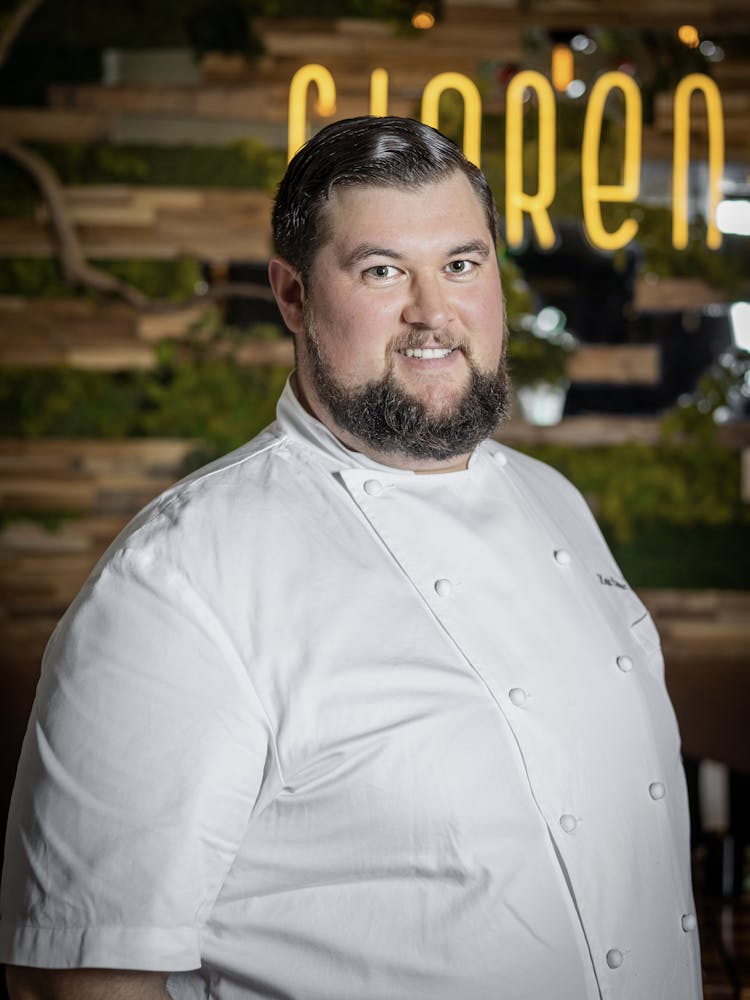 Our Mission
Crafting Food with Authentic Taste
Priding ourselves on unparalleled food quality, outstanding customer service, and an unpretentious approach to dining, Fiorentini strives to set the new gold standard in Italian cuisine. Whether you're hosting a warm family get-together or romantic date night, we've made sure to set a scene that suits all occasions – with feel-good, farm-to-table food that is truly the epitome of Italy.
Sustainability
Dedicated to the triple bottom line —planet, people, and profit—our team aspires to make our eatery as environmentally conscious as possible. From waste to water, chemicals to disposables, to locally sourced ingredients to the materials we use to furnish our space, sustainability is continuously at the heart of what we do. We're always trying to lessen our impact on the earth by taking action on ingredients, operational productivity, and carbon offsets.